Smart Wi-Fi Dimmer Switch, Motion-Activated
Motion and Light Control
Make your traditional light switch smarter with the Kasa Smart Wi-Fi Dimmer Switch.
Features
Advanced Sensing

Motion and ambient lighting detection ensure your lights only turn on at night.

Smart Control

Set different light triggers and brightness levels based on your routine for effortless control.

Customized Dimming

Experience a full range of brightness before fading them off for bedtime.

Energy Saving

Turn off the light automatically after you leave the room for a set time.

Scheduling

Set lights to automatically turn on and off throughout the day or night whether you're home or away.

Hands-free Voice Control

Set lighting levels using the leading voice assistants such as Amazon Alexa and Google Assistant.

Works With Smartthings

Control and manage your Kasa devices with SmartThings.

Upgrade Your Light Switch

Designed to easily replace traditional light switches (single-pole only).

Guide Installation

Kasa Smart app provides step-by-step instructions for wiring your new Smart Dimmer Switch.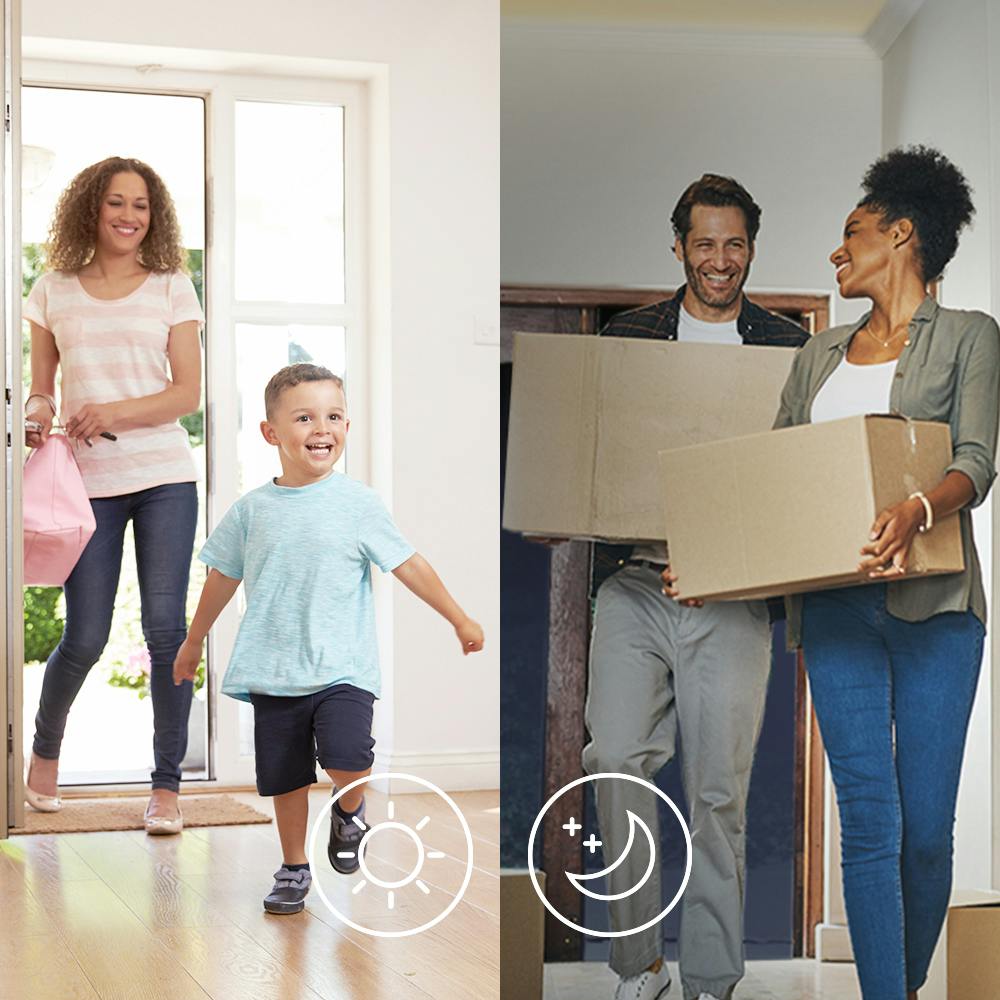 Smart night light hidden in plain sight
Stay steady at night with the motion-activated sensors picking up ambient light and movement.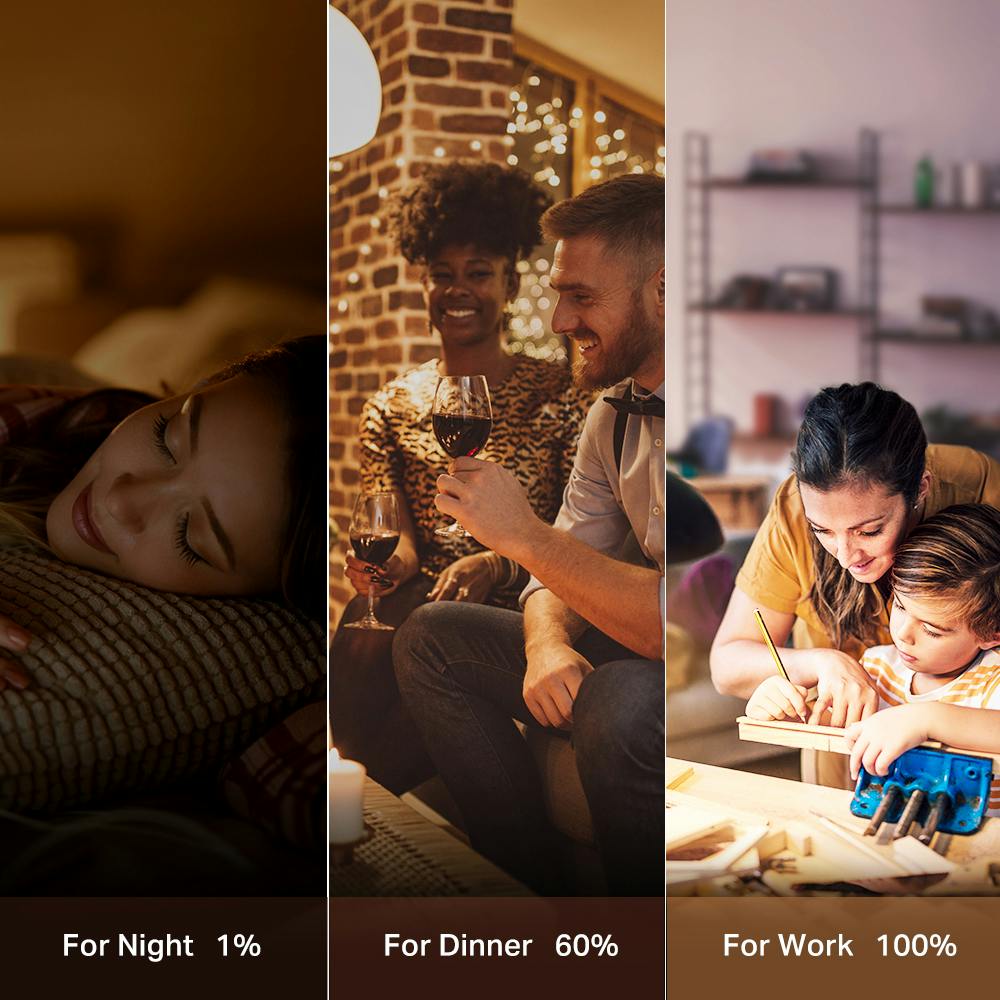 Your Ambiance, Your Way
Make the vibe as dim or as bright as you want, whether it is via the Kasa Smart app or the Kasa Smart Light Switch.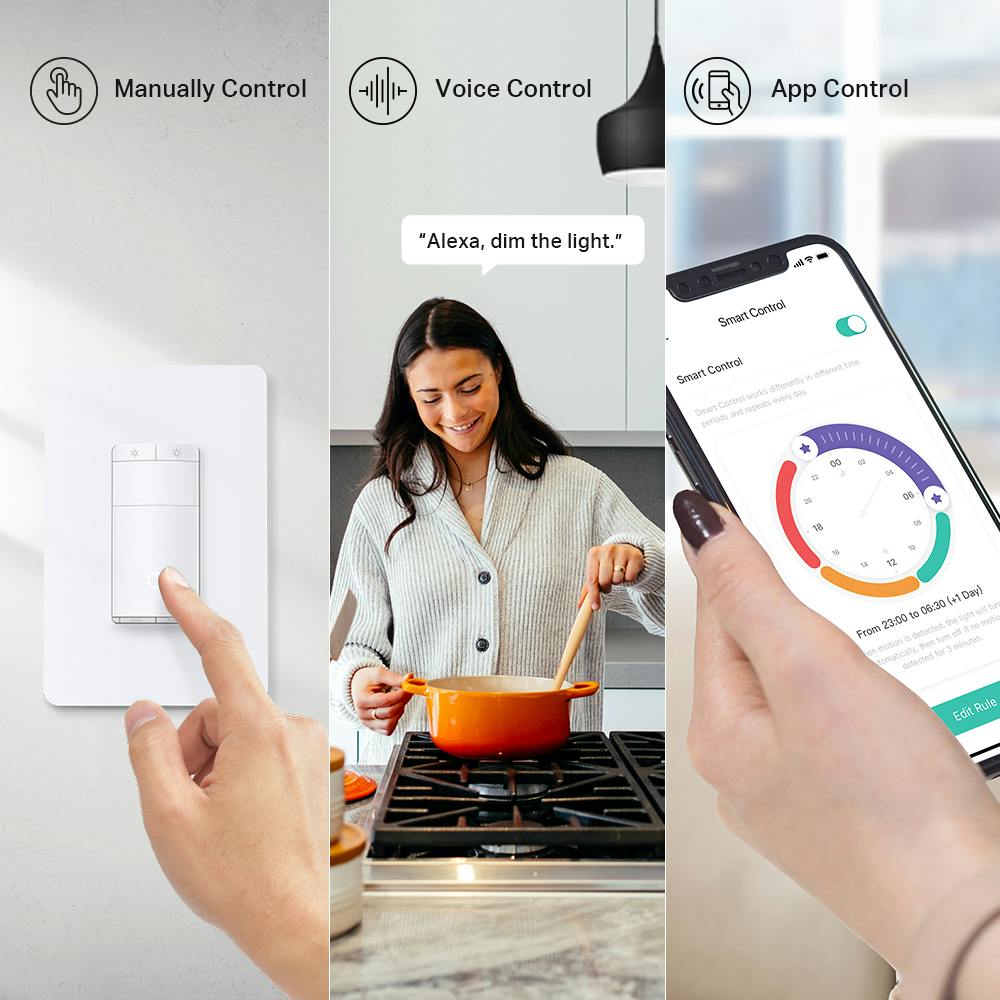 Your Control, Your Way
Control the Kasa Smart Light Switch using the Kasa Smart App, your preferred smart assistant or the pleasing tactile controls.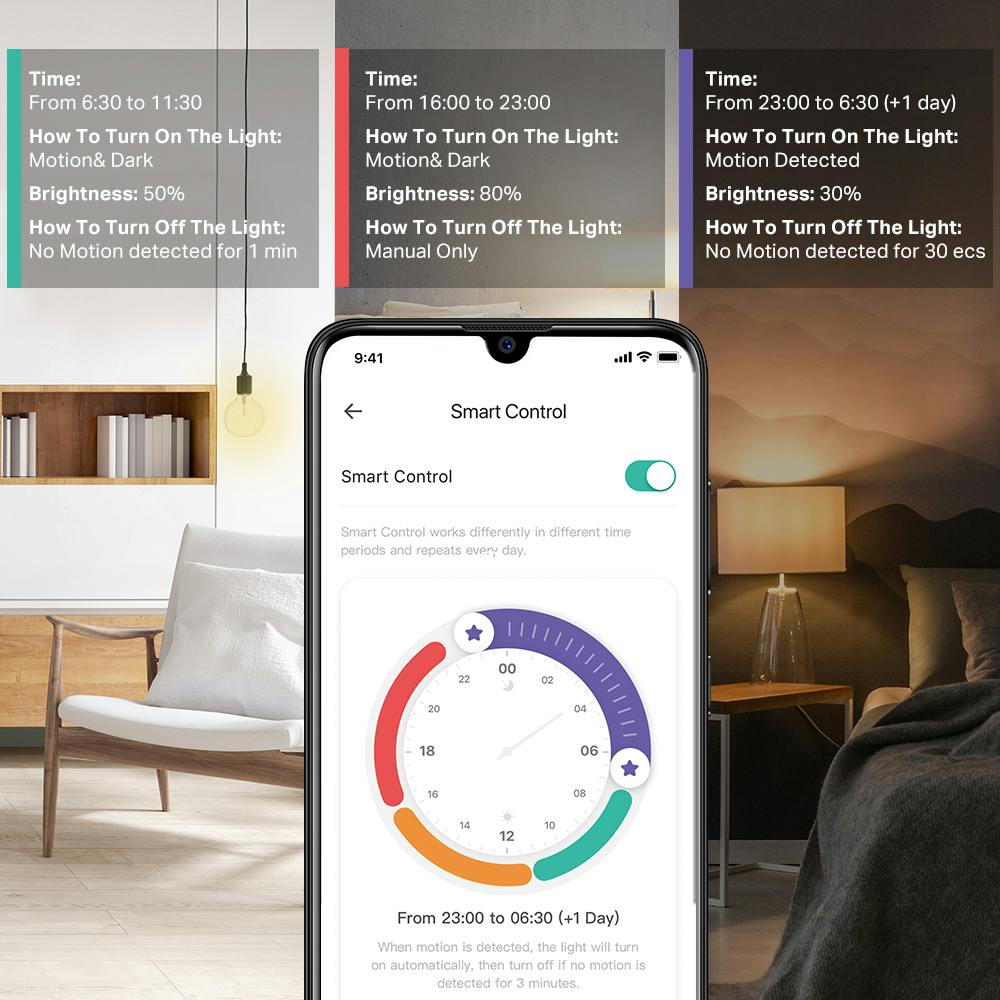 Smart Control
Set different light triggers based on your daily routine. Create smart modes that match your life with an easy-to-use app.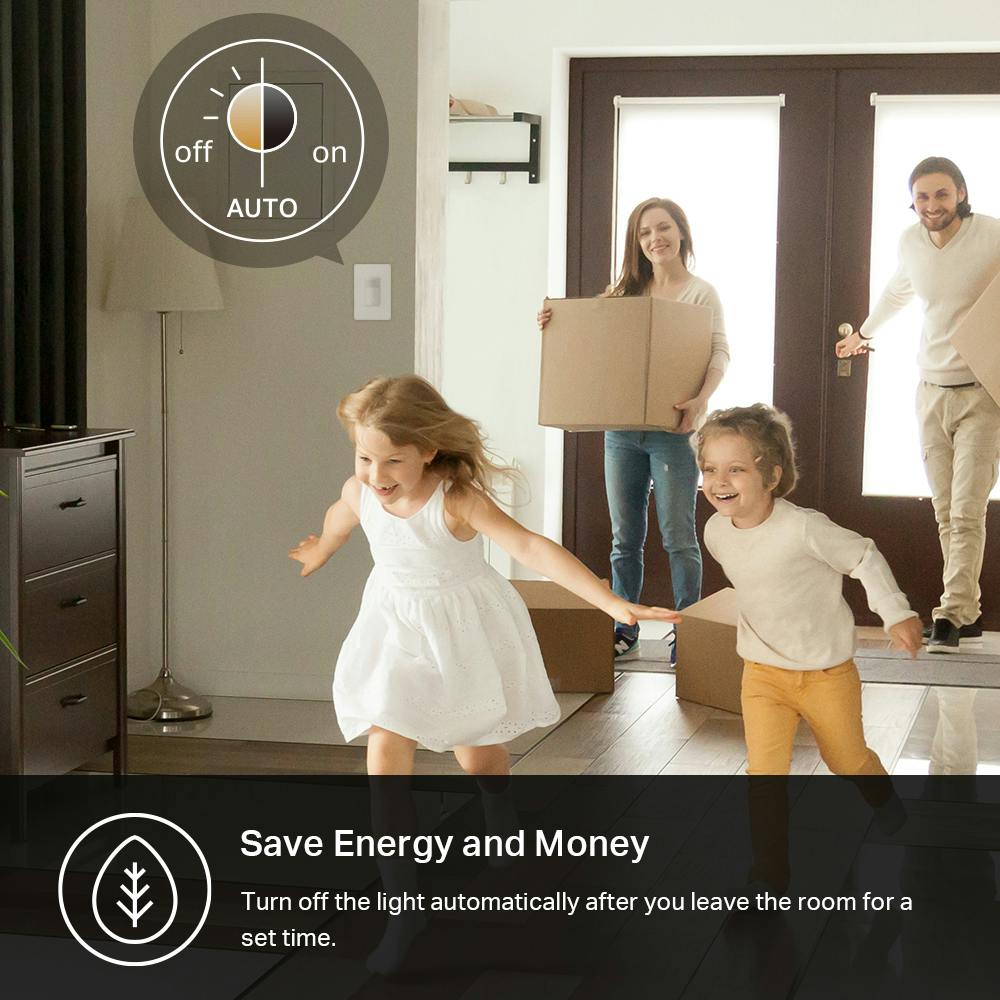 Intelligent Green Energy Solution
Save money and the environment by keeping the lights on only when they are needed. The Kasa Smart Light Switch works with in-built motion and ambient light sensors to ensure that light is only on when it is needed.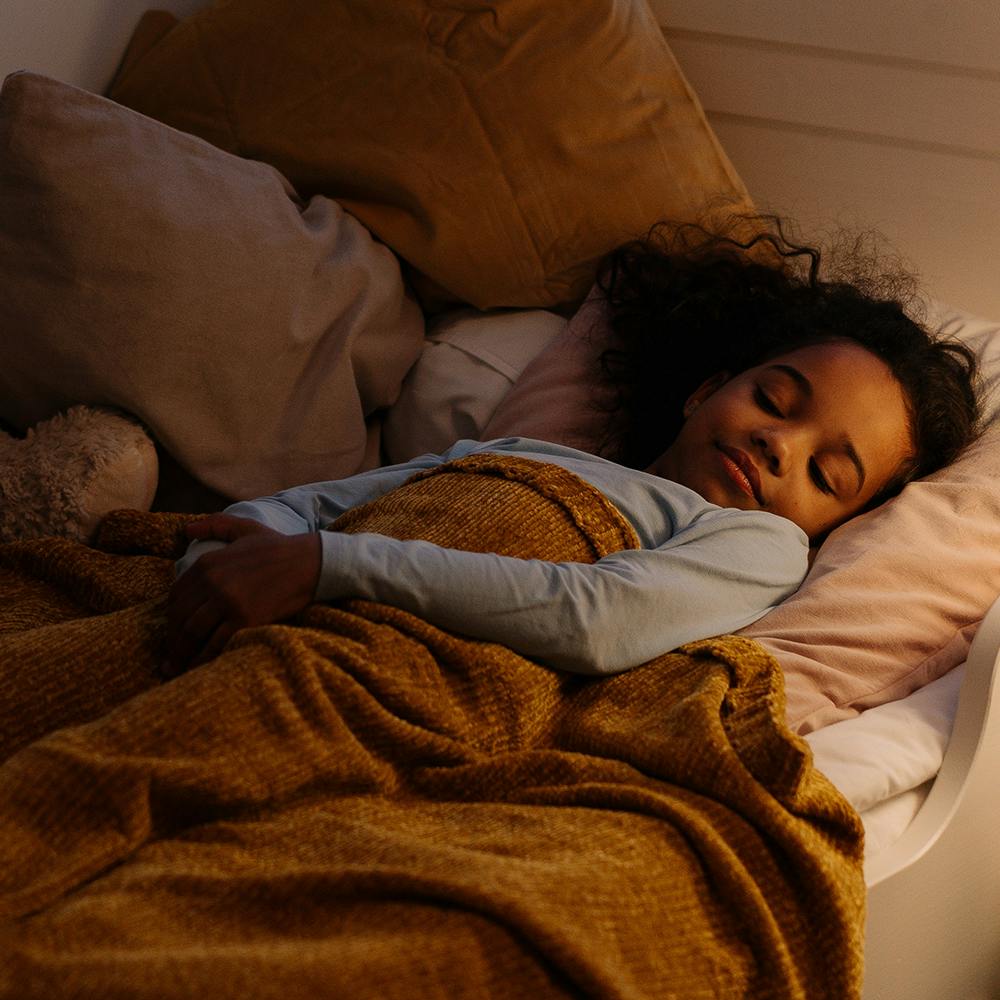 Fade on and off
Set up this function to fade off your lights.
Perfect for slowly dimming the lights as your child drift to sleep.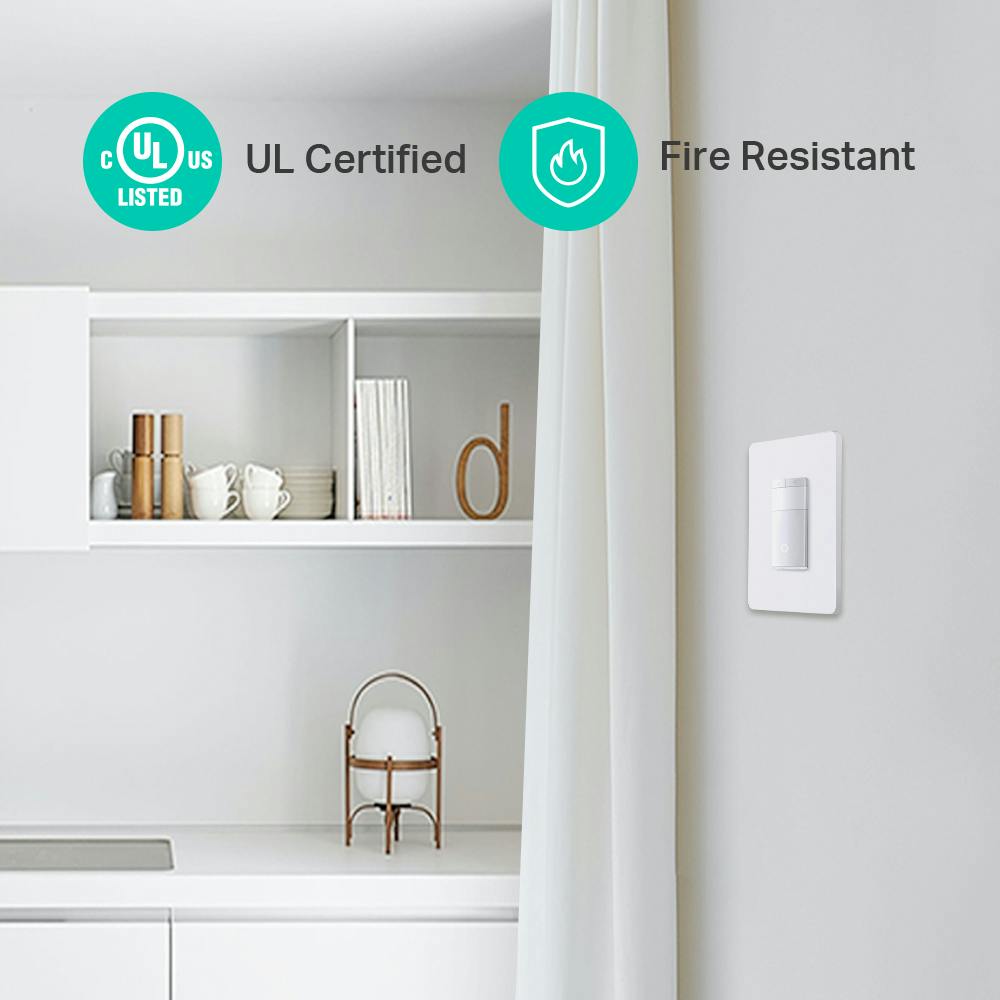 Designed for Safety
This switch is UL Certified. UL94-V0 PC flame-retardant materials help minimize burning hazards.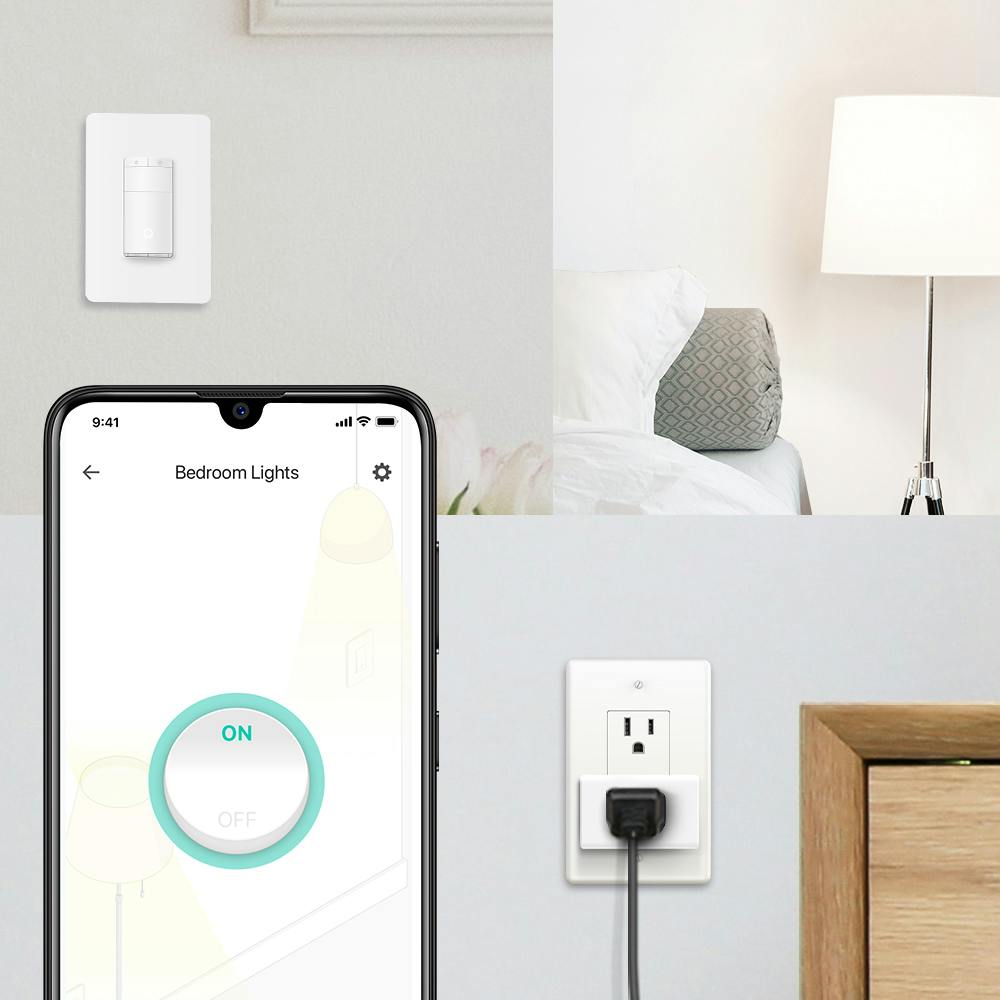 Group
Combine your smart switch with other Kasa Smart devices for seamless control with a single tap on Kasa app.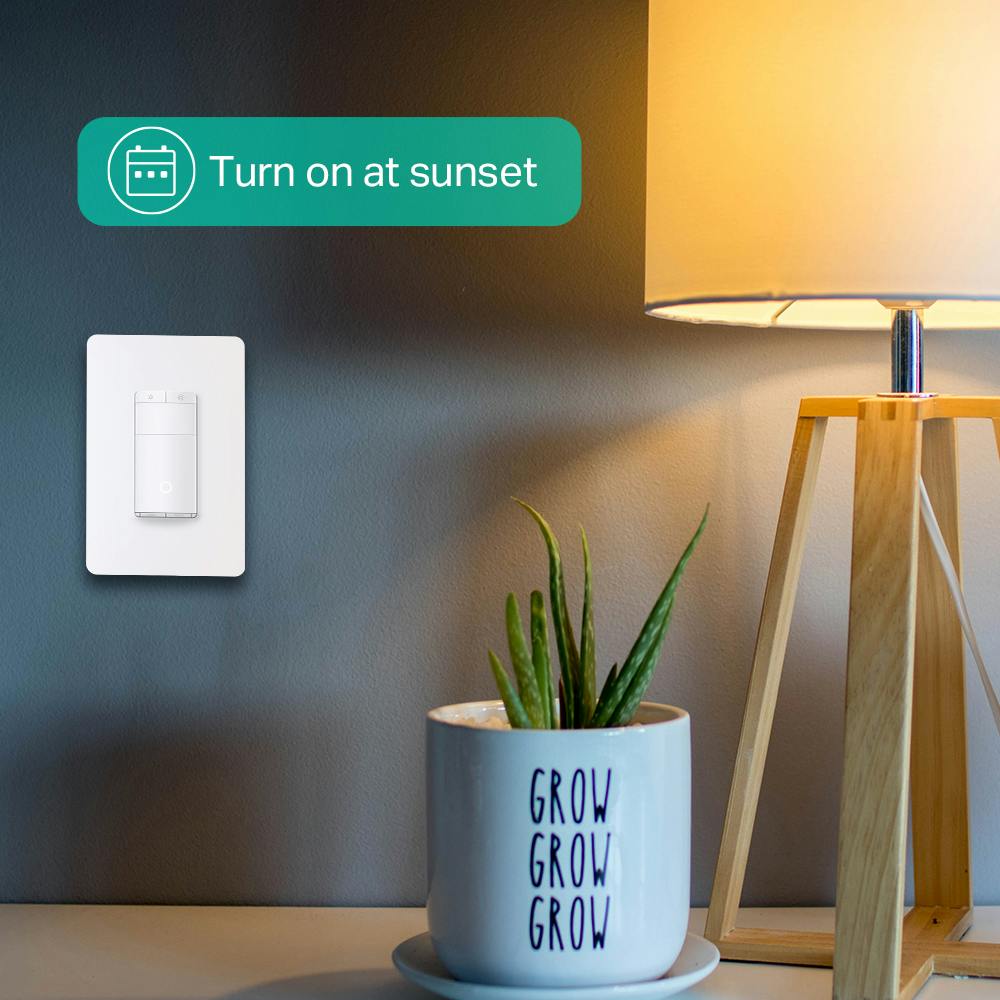 Schedules
Easily create an automatic schedule for your appliances any day of the week following your daily routine.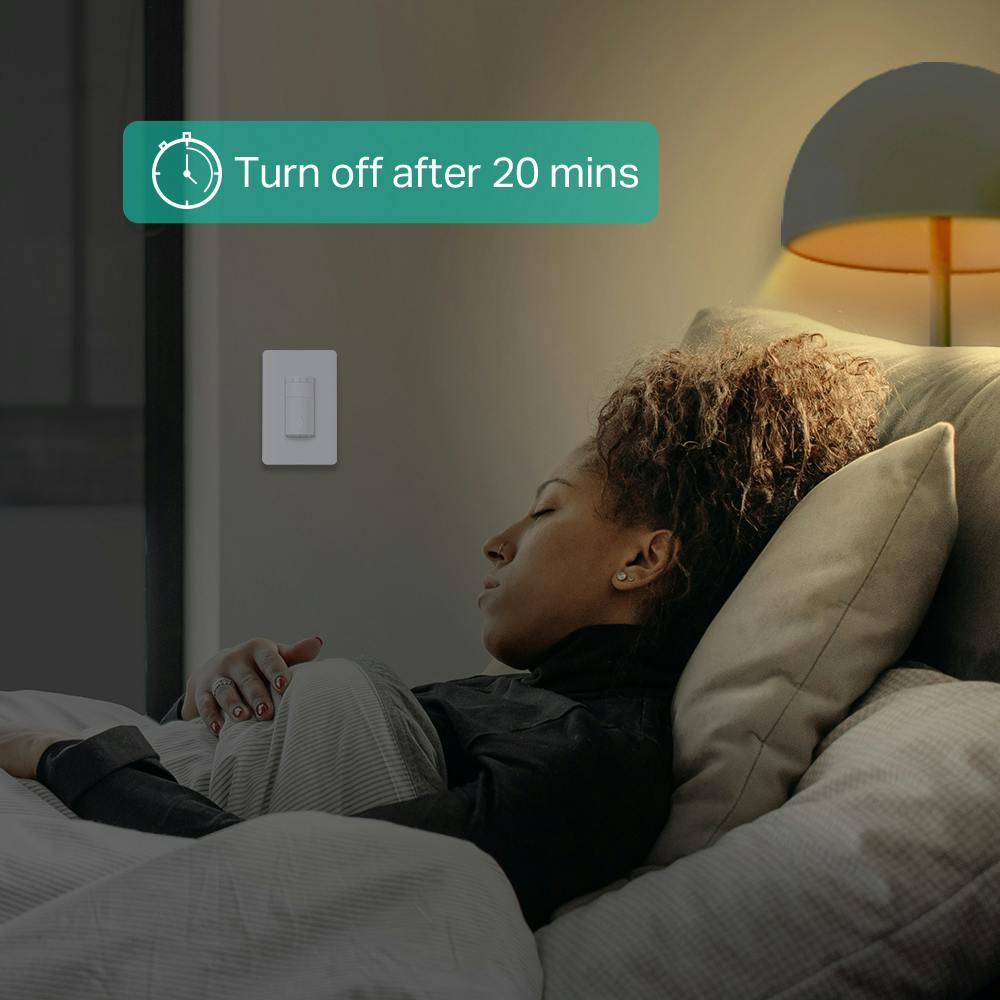 Timer
Set a timer to turn off your connected device automatically as needed.
Technical Specifications
+
General
Dimensions
5.06 x 3.33 x 1.84 in. (128.65 x 84.65 x 46.84 mm)
For Installation In Standard Electrical Wall-box
Buttons
On/Off Switch, Brightness Up/Down, Reset, Restart
Operating Temperature
0 ºC ~ 40 ºC (32°F ~ 104°F )
Operating Humidity
10%~90%RH, Non-condensing
Communication
Secured Home Wi-fi Connection Required
Supported Bulb Types
Dimmable LED (MLV) - 150W Max
Dimming Type*
Leading Edge Dimming / TRIAC Phase Cut
* It's Also Suggested To Contact The Bulb's Support To Check The Supported Dimming Type Of The Bulb.
Power Consumption & Standby Power Consumption
Neutral Wire Connection Required
Single-pole Switching Only (not Compatible With 3-way/multi-way Switch Wiring)
Package Contents
1* Es20m Smart Wi-fi Dimmer Switch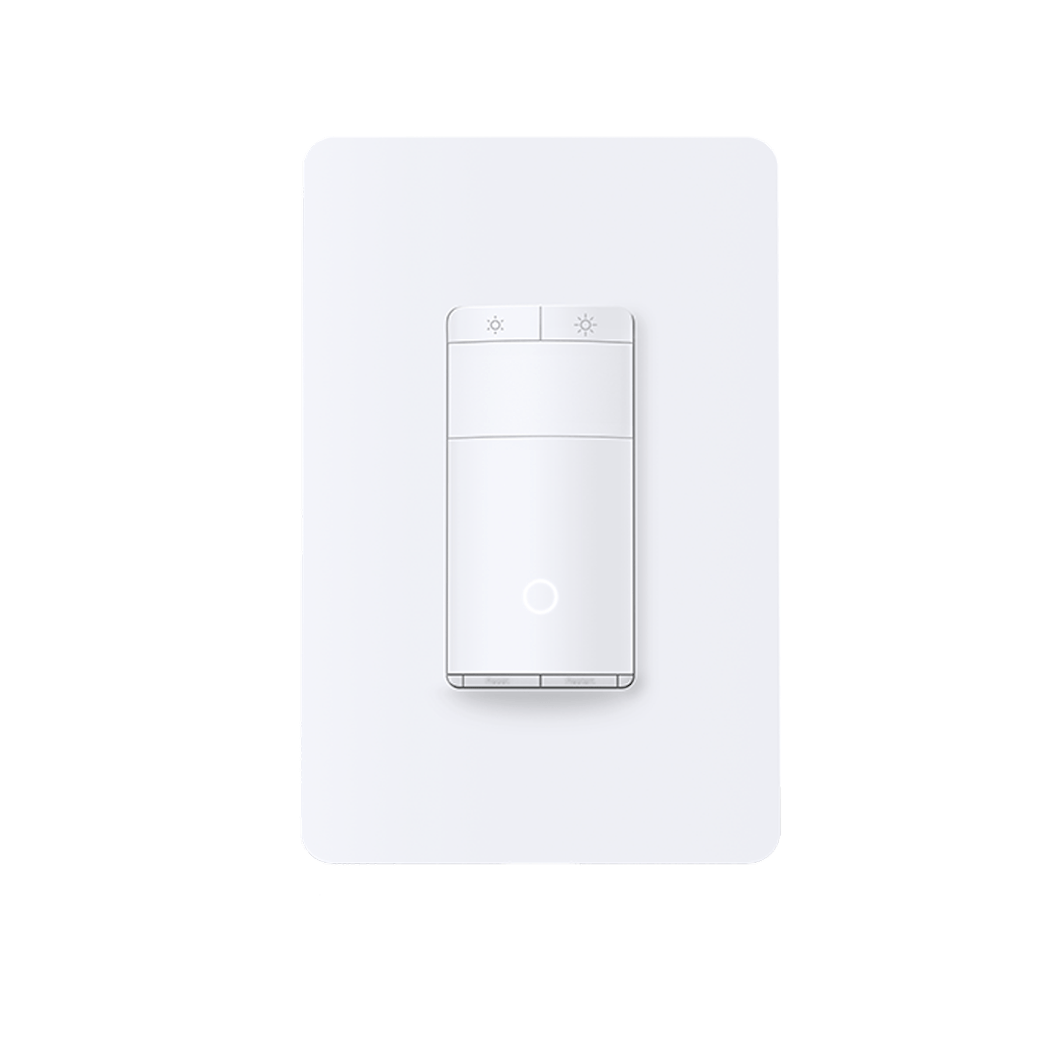 What's Included
· 1 × ES20M Smart Wi-Fi Dimmer Switch

· 1 × Wall Plate

· 2 × Wire Nuts

· 2 × Screws

· 4 × Wire Labels

· 1 × Quick Start Guide