Kasa Spot Pan Tilt, 24/7 Recording
Kasa Spot Pan Tilt, 24/7 Recording | EC71
Get the full picture of any space in your apartment, dorm or home with the Kasa Spot® Pan Tilt.
Features
Crystal Clear Video

Sharp and clear 1080p Full HD video and night vision up to 30 ft make sure you never miss a thing.

Pan And Tilt

With 360° rotational and 113° vertical views, the pan tilt camera is perfect for wide-open living spaces.

Motion Tracking

When motion is detected, the Kasa Spot Pan Tilt will continue tracking the activity until it has stopped even if is out of the camera's standard view.

Patrol Mode

Program your Pan Tilt camera to keep an eye on each region at intervals of your choosing.

Remote Live View

Keep an eye on what's important to you in real time from anywhere with the Kasa Smart app. Even stream live video to any Alexa or Google Assistant supported display.

Two-way Audio

Use crisp two-way audio to communicate with nosy roommates, family, or even mischievous pets.

Instant Activity Alerts

No need to check your Kasa Spot Pan Tilt throughout the day. Get automatic alerts when it detects motion or sound.

24/7 Secure Local Recording

Save your footage on a Micro SD card (up to 256 GB, sold separately) and playback with your Kasa Smart app. The camera will overwrite the oldest files when the microSD card memory is full.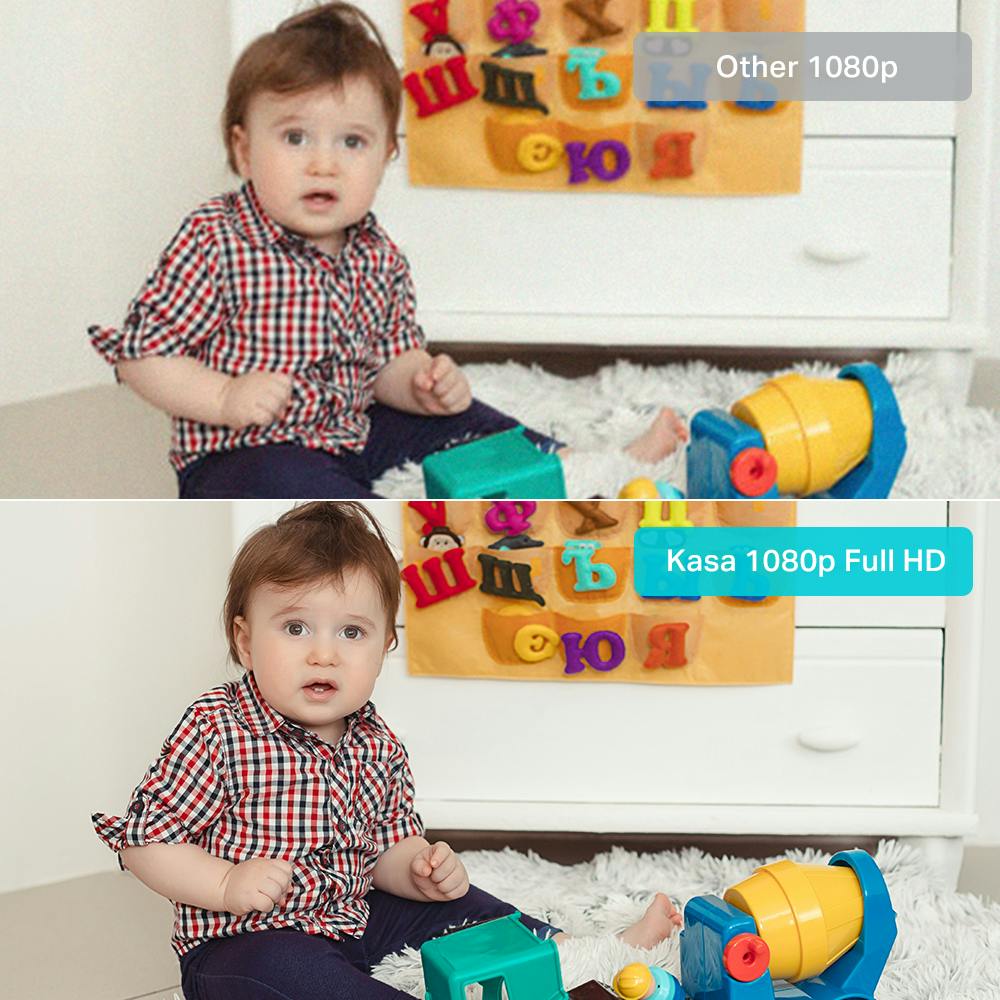 Immersive Live View
Crystal clear 1080p high-definition video helps you see the nitty-gritty. Capture subtler sounds with high-quality audio.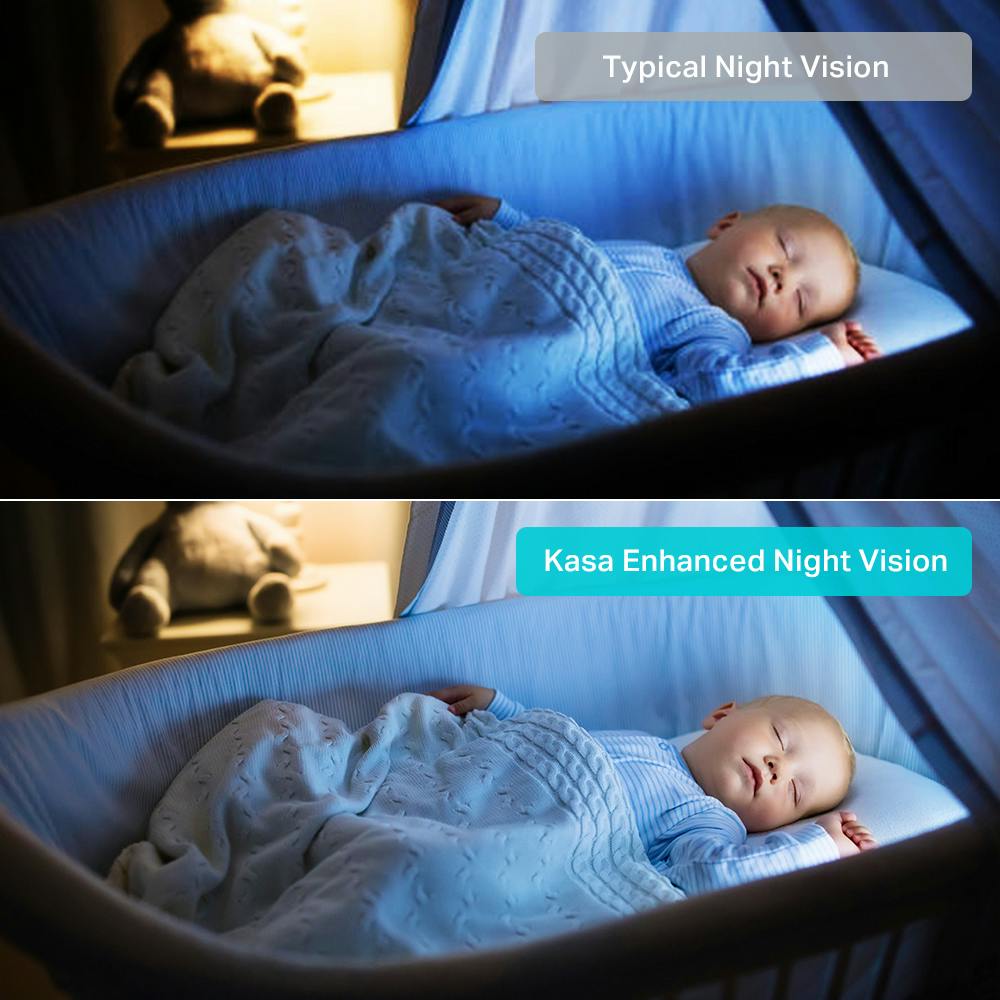 Advanced Night Vision
Detect activity up to 30 feet away in the dark. Sharper and more accurate images make it easier to distinguish details and movement in the dark.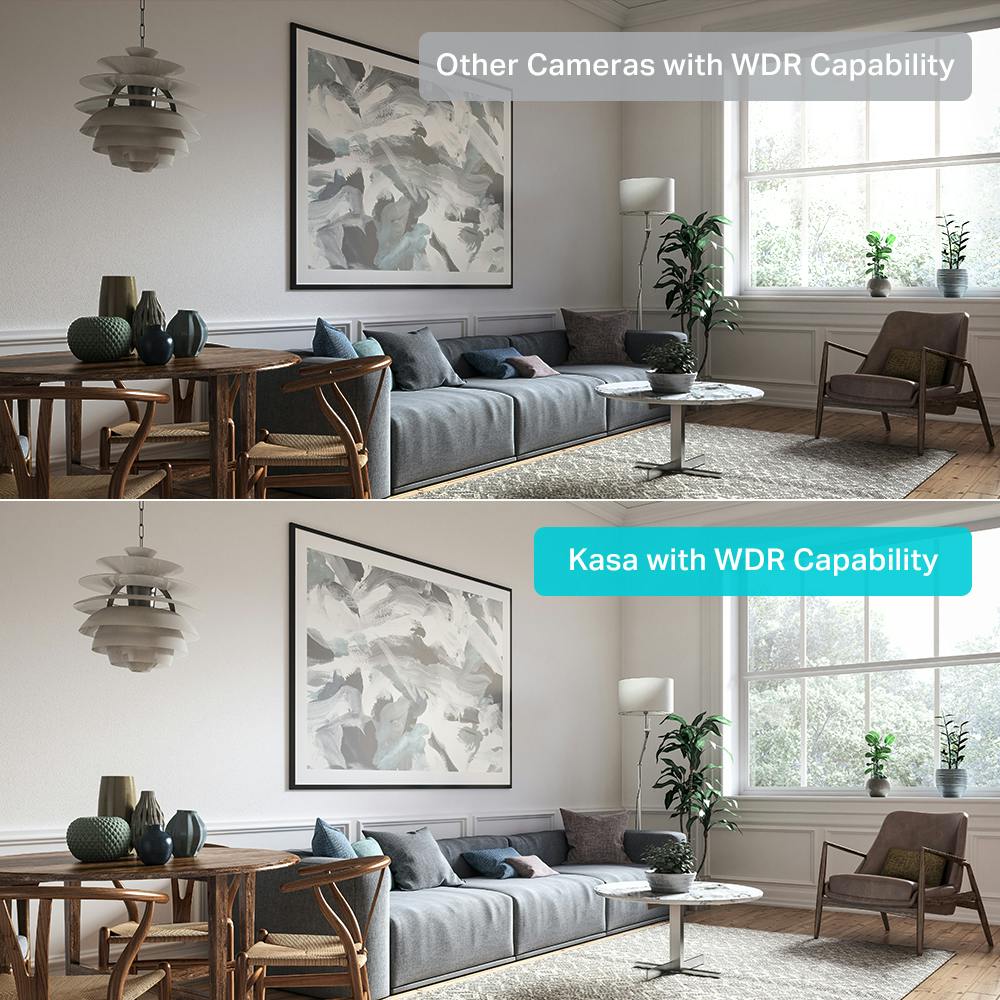 Coordinate with Light and Shadow
Adapts to different light conditions and provides high-quality images. Reduce overexposure and reveal both indoor and outdoor views well when looking towards windows.
Track the Movement
Tracks and follows the subject to keep it within the camera's field of view when motion activity is detected. Advanced algorithms ensure the tagging accuracy and sticking to movements.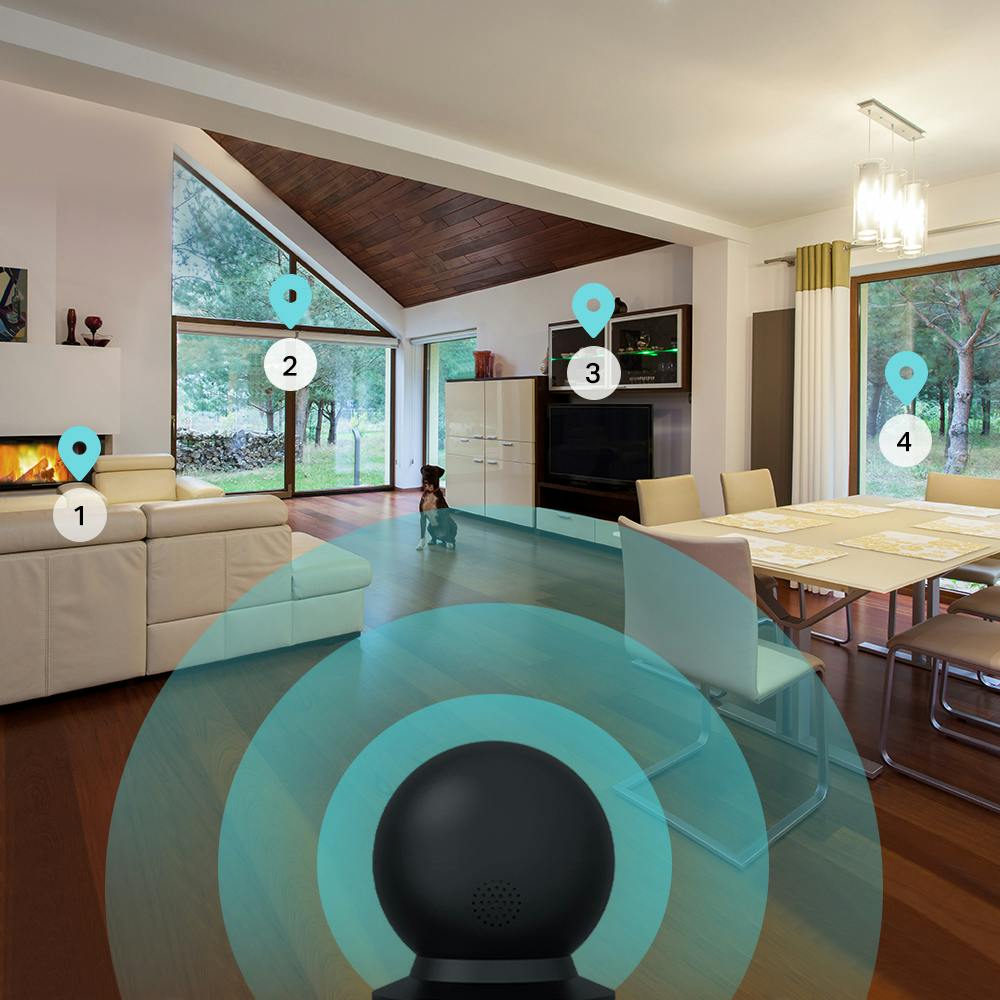 Patrol Mode
Set at most four viewpoints to generate a patrol path. Program your camera to monitor each region automatically at custom speed and interval.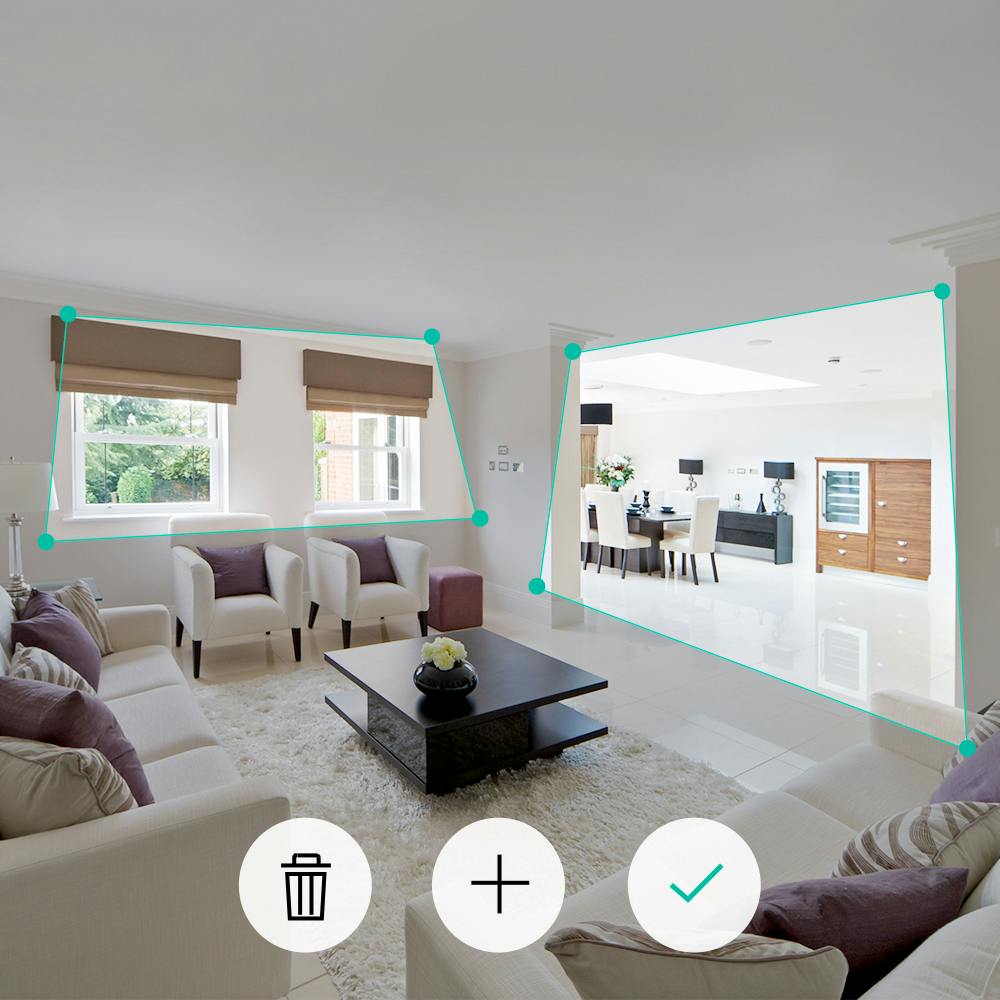 Activity That Matters
Control what alerts you receive by creating multiple custom activity zones, around areas that matter.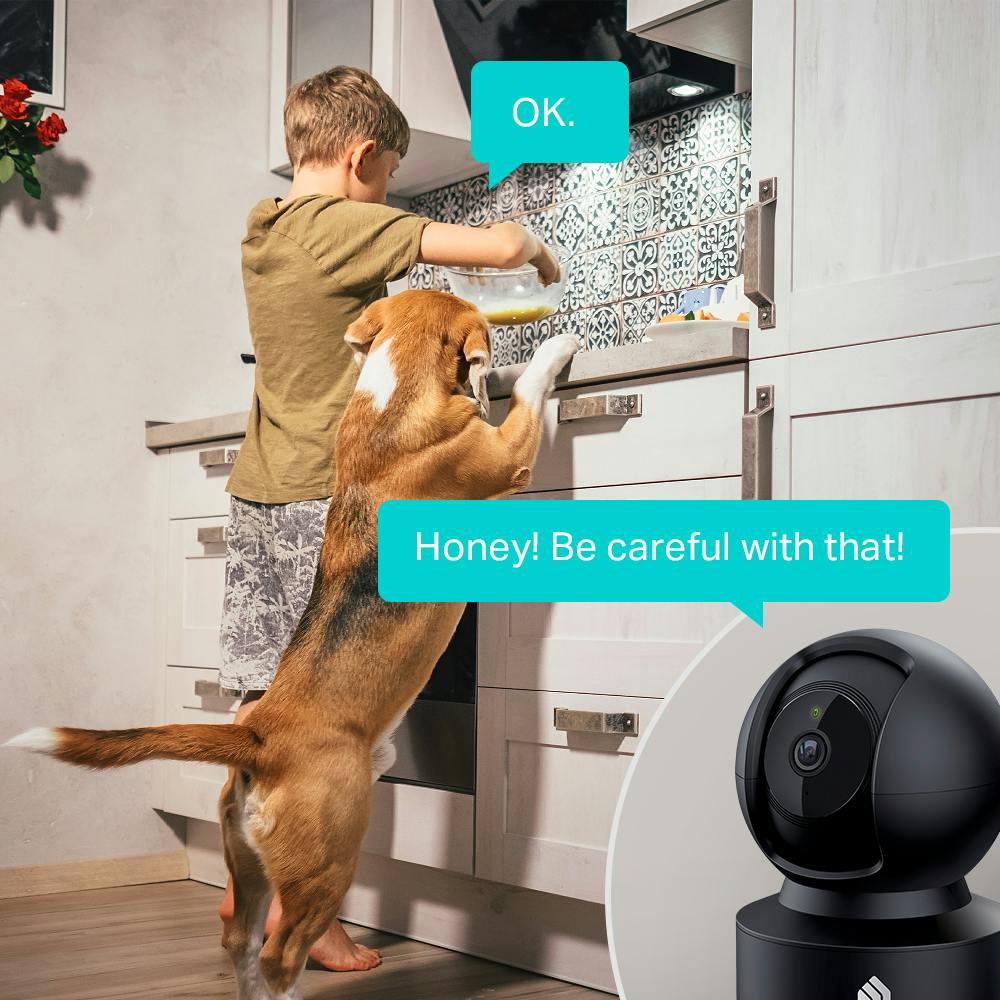 Two-Way Audio
Use crisp two-way audio to communicate with nosy roommates, family, or even mischievous pets.
Technical Specifications
+
Activity Notifications
Input Trigger
Motion detection, sound detection
Hardware
Adapter Input
100-240VAC, 50/60Hz, 0.2A
Product Dimensions (w x D x H)
3.2 x 3.2 x 4.4 in (82 x 82 x 112.6 mm)
Camera
Lens
F/NO: 2.4; Focal Length: 3.83 mm
Viewing Angle
360° horizontal view, 113° vertical view
Night Vision
850 nm IR LED up to 30 ft
Audio
Audio Input & Output
Built-in microphone and speaker
Network
Storage Security
128 bit AES encryption with SSL/TLS
Wireless Rate
11 Mbps (802.11b) 54 Mbps (802.11g) 72.2 Mbps (802.11n)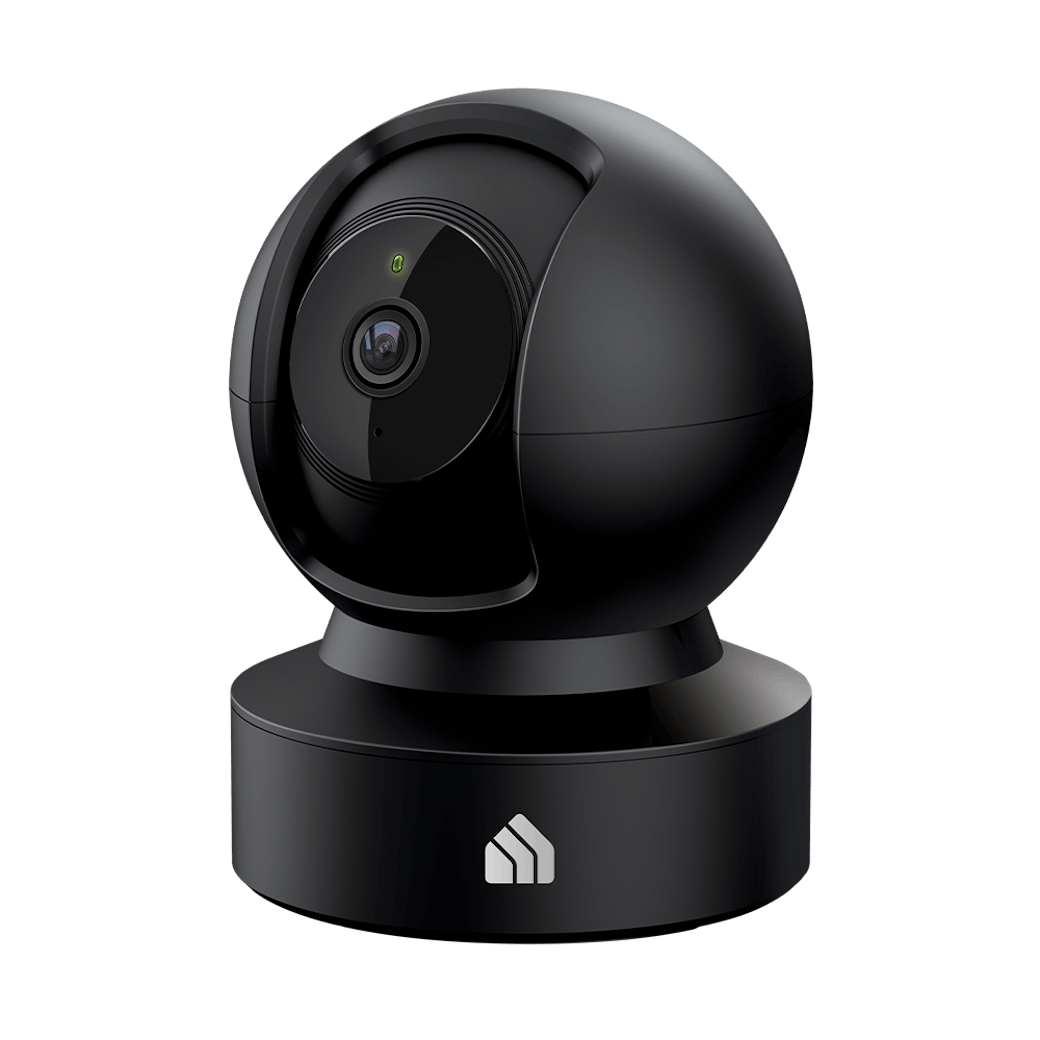 What's Included
(1) Kasa Spot Pan Tilt

(1) Power Adapter

(1) 10 ft USB Cable

(2) Mounting Screws

(1) Mounting Plate

(1) Quick Start Guide